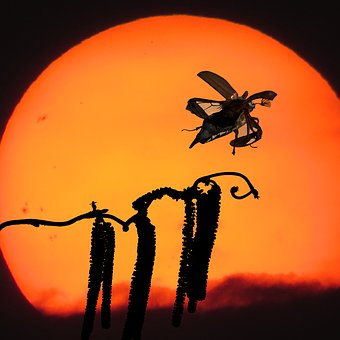 Have you ever wondered what your purpose on this earth is? I've often heard people ask this question. In fact it's a question that I've asked myself in the past. A question that people can take years trying to figure out, whether they are 18 years old or 80 years old. In asking this question, we want to know if our plan for our life is in line with God's plan for our life or if the direction we're heading is the right one. Before we go far, let me begin by stating this right from the start: I believe there is a difference between your purpose and your dreams or your passion. I'll explain this but for now let me start by taking you through a few verses.
1 John 5 verses 14 to 15 say "This is the confidence we have in approaching God, that if we ask anything according to his will, he hears us. And if we know that he hears us, whatever we ask, we know that we have what we asked of him".
Psalm 37 verse 4 reads "Delight yourselves in the Lord and he will give you the desires of your heart".
These and many other verses in the Bible portray without a doubt that God wants us to have what we want. It is his will that we have the 'desires of our hearts'. He is a loving father who loves his children so much that he wants them to be happy. That is why we can take our dreams to God and he will bring them to pass. He knows what we are passionate about and is fine with us pursuing those passions.
It is good to have dreams and passions and to pursue them because God wants us to be happy. The mistake that we often make is thinking that, that is our purpose in life. I don't believe that it is.
Psalm 138 verse 8 states "God will fulfill his purpose for me". I've taken this to mean God has a purpose for each of us. He is the one who will fulfill that purpose, not us. I think this means that I don't have to search high and low trying to figure out what God's purpose for me is because he will fulfill it. It might be great to know it but I can rest knowing that no matter what happens God will fulfill HIS purpose for me. He will do so whilst I pursue my dreams, goals and passions. Not knowing your purpose might seem like you're walking in the dark but if you trust the one leading you, you can trust that he will get you where you're supposed to be.
You might be wondering, if I don't know my purpose then what do I do? Without knowing what your purpose is, you can still be the follower of Christ that God wants you to be. If you're not sure what that looks like, I'm of the view that we could learn something from Paul in his letter to the Philippians.
In this letter at Chapter 3 verses 10-11 he says "I want to know Christ—yes, to know the power of his resurrection and participation in his sufferings, becoming like him in his death, and so, somehow, attaining to the resurrection from the dead." Paul here wants to get to know Christ so he can be like him. In verse 14 he goes on to say "I press on toward the goal to win the prize for which God has called me heavenward in Christ Jesus." Paul is saying here he will make what he has just said his goal and he will not deter from that goal of following in Christ's footsteps.
If we are to follow Paul's example, it should be our aim to be more like Christ. In our actions, in our words and in our thoughts. In how we treat others. We should glorify God with our lives as Christ did so that we may turn people to Christ without even having to say anything to them. We should be an example of God's love for his people.
It's great to tell people about Christ, what's even greater is when they see your actions and your life and want to be like you. When you tell them about your faith they will believe you because they can see it for themselves. Even the name 'Christian' itself is a clue in how a Christian should act. The word is taken from 'Christ' meaning by becoming a Christian you must endeavor to be 'Christ-like'.
Believe in your dreams and continue to pursue them passionately. Just don't mistake that to be your purpose on this earth. God himself will fulfill your purpose.
What are your thoughts on this? I'd love to hear your views because as I continue to learn more about what is expected of me as a Christian I have more questions than answers. Your thoughts will help me see things from a different perspective.