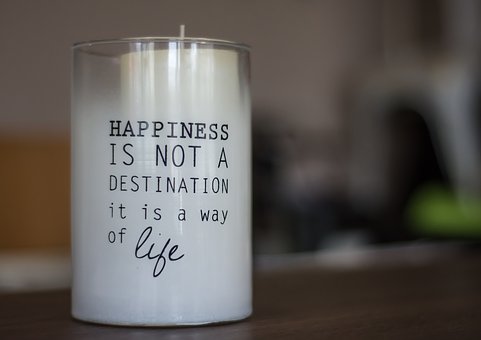 "Your present conditions are the results of your past thinking. You will be what you are thinking today" 'Key to yourself' by Venice Bloodworth. Read that again. Now consider what you think about yourself. Is it something you'd like to see in your future? If it is, that's great, if not, then maybe you ought to change those thoughts.
I didn't truly grasp the power of my thoughts until I read a 1950's book called Key to yourself by Venice Bloodworth. I don't know if it was because of when and how I got to read the book, but I experienced so many aha! moments that I feel everyone needs to read this book.
What led to my reading this book is that I had applied for the Mandela Washington Fellowship and out of 64000 applicants had been part of the 3000 called for interviews. I was so confident I got it that it didn't even cross my mind that I might not get it. I had prayed about it and had believed that I would get it. As a result I felt blindsided when I was not chosen as part of the 1000 that made it through. I saw the fellowship as an opportunity to be a better leader and to not only be a community changer but that it would open many doors for me.
It was only after I didn't get it that I realized how much power I had put into it. It became the be-all and end-all of everything. Not getting it made me realize that I should not be so dependent on things or people to get me where I want to be but rather to trust that God will get me there. I don't have to worry about the how or when, just that whatever promise he put in my heart will be manifested.
The day I got what I considered the devastating news, I let God know how much it hurt that I didn't get the fellowship. However I also expressed that I trusted that he knows better and I knew he would somehow use the situation for my good. The next day I came across 'Key to yourself'.
I've read many books on thinking positively but this book explained it in such a way that all the others never quite managed. From this book I realized not only the power of my conscious thoughts, but that of my subconscious thoughts, and those are the ones that matter the most. When you realize how powerful thoughts are, it changes your whole perspective.
Although I'm now generally a positive thinker, this book has had me forming habits whose results I'm seeing. It's basically helped do a somewhat reprogramming of my mind. I don't even know how to properly explain it, it might be best to just read the book and decide for yourself.